When starting your next painting project, it is important to eliminate as many defects as possible before painting. The surface must be dry and reasonably clean. Excessive moisture on the surface will cause the paint to blister and peel. Grease and dirt will slow the drying time and will prevent proper adhesion to your substrate. Rough areas should be levelled by scraping and sanding. Cracks and Dents should be filled with either spackle, wood filler, putty, caulking or cement.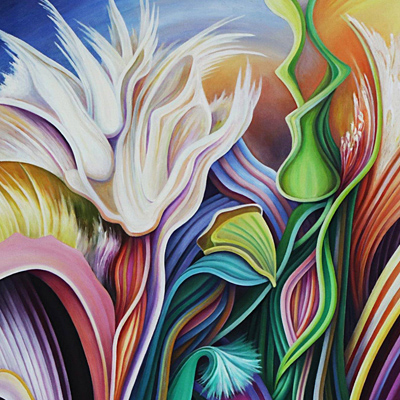 It is crucial to do proper surface preparation on new interior and exterior wood. All surfaces that painters deal with our porous KAWS HOLIDAY SPACE – GOLD . By this means, paint is able to attach itself and secure an anchorage to the various substrates. The ability for the primer to penetrate and become fixed to the surface is controlled mostly by the painter. For this reason, a primer coat should always be brushed where possible to allow for proper penetration. Proper surface preparation and using the primer as specified by the manufacturer will result in a satisfactory end result for your painting project.
Moisture in interior and exterior wood is a common cause for failure when painting. A disproportionate amount of moisture many not be noticeable until after a change in temperature. If the temperature rises, moisture will draw to the surface and out through the paint, which will cause the paint to peel and blister.
The grain in new wood will rise when is has been exposed to extreme dampness and given the ability to dry out. This will leave the surface rough which should be sanded smooth prior to painting. It is more difficult to sand a rough surface after one or two coats are paint are applied, so it is best to sand before any paint or primer is applied.
Sap and pitch in wood are not always each to detect. When temperatures warm, the sap will come to the surface of the wood and "bleed" through the paint. Using a solvent based primer will resolve this issue. Fir, hemlock and pine will have this and usually go deep into the wood. Cutting out and filling in the pitch or sap pockets completely may be the only way to make sure the surface won't continue to bleed over time.
Knots in wood will continue to dry out and start to split if left unpainted for an extended period of time. There may still be pitch in the knots which may also prevent the adhesion of the paint to the wood. Using a shellac based primer will address this issue. Dirt and other foreign substances on the wood surface may prevent adequate penetration of the primer when painting. Sanding, scraping and dusting off the surface will solve this problem.
Dents, hammer marks and slivers in the wood can be abolished by patching and sanding the wood to build up the surface. Using wood filler or plastic wood prior to the priming of the wood or with spackle after the primer has been applied.
Wood that is unpainted and has been exposed to weather and the elements will crack and split and any knots in the wood will start to shrink and eventually fall out. The grain of the wood will raise, leaving the surface in an inferior condition to receive paint. If the wood has had extreme weathering, it will require substantial scraping and sanding and the application of a high quality oil based wood primer. Using a slow drying oil primer instead of a fast dry alkyd primer will allow for the natural oils in the true oil primer to penetrate into the wood and bind the pigment to the surface. Linseed oil may also be added to your alkyd based primer to aid in surface penetration.
Preparing a porous wood surface for painting requires using a wood filler paste that is applied after the oil primer. The paste filler will do a good job of levelling the surface instead of using a number of coats of paint. Wood filler paste is thick like peanut butter and applied using a brush or trowel.
The most common type of wood used in North America is Douglas Fir. Many types of finished lumber, window frames and door frames are made using solid stock. Large quantities of fir plywood are used as panelling and fixtures. Fir is a good choice for painting as it takes and holds the paint well, but a noticeable difference between the hard and soft grains leave a rippled looking finish unless the entire surface is filled with a spackle. If left unpainted, fir plywood will usually start to split. This issue has to be addressed with wood filler or spackle after priming.
Red cedar is used for exterior trim, shingles and siding. It is soft, light, closed grained and quite dark in colour. The key to proper painting of cedar is to use thin coats of paint that will penetrate into the wood. This is because cedar contains natural oils that will slow drying times and protrude the penetration of the paint. Cedar generally absorbs moisture quite well and will quickly cause considerable expansion. If the moisture content of cedar must be controlled to avoid future painting failures such as peeling and blistering. Rough cedar siding does not require the same level of care in preparation and priming that smooth cedar. The roughness of the wood doesn't allow a smooth continuous film of paint to form on the surface. The surface will therefore be more breathable allowing for air and moisture to pass through and preventing any future peeling or blistering of your painting project. It is imperative that a stain blocking primer be used to avoid any "tannin" bleed caused by the natural oils in the red cedar.